THE BATMAN, YOU, AQUAMAN – UCW Magazine Nov/Dec 2021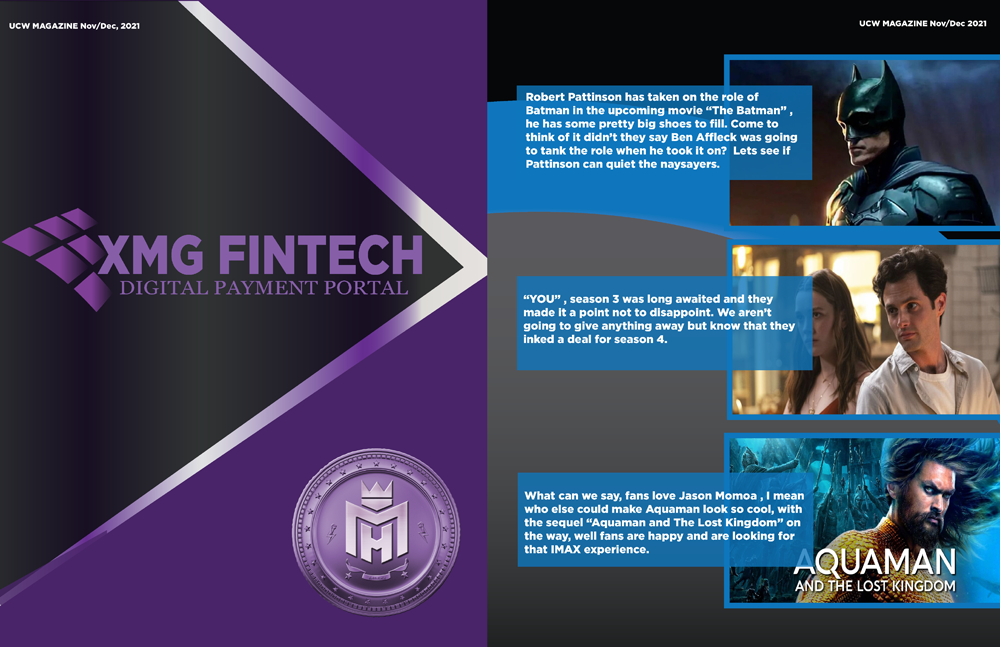 Robert Pattinson has taken on the role of Batman in the upcoming movie "The Batman" , he has some pretty big shoes to fill. Come to think of it didn't they say Ben Affleck was going to tank the role when he took it on? Lets see if Pattinson can quiet the naysayers.
"YOU" , season 3 was long awaited and they made it a point not to disappoint. We aren't going to give anything away but know that they inked a deal for season 4.
What can we say, fans love Jason Momoa , I mean who else could make Aquaman look so cool, with the sequel "Aquaman and The Lost Kingdom" on the way, well fans are happy and are looking for that IMAX experience.