Active NFT Auction of Crypto Urban 1 : First in the Series : Chill Dude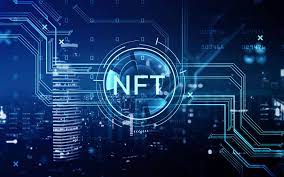 The Crypto Urban Series is a series that was created as part of the Weapons of Virtue brand, the NFTs depict various urban characters such as Red Hat or Biker Dude, these are not computer generated and are one of a kind. The NFT comes with an animated gif but also a printable version of it with the Pecu Novus key for validation. There are multiple revenue stream opportunities and it can still be held as a true collectible.
Crypto Urban 1 is titled Chill Dude, its A Non-Fungible Token "NFT" that was minted on the Pecu Novus Blockchain and its one of a kind. There is an 11×14″ version of it that is printable for the winning bidder.  There are partnership opportunities for reprint and commercial distribution that come with the acquisition of any Crypto Urban NFT.
**For reference NFT's minted on the Pecu Novus Blockchain usually come with have certain rights as far as reprints and commercial distribution in a partnership with the creator. The collaboration between the buyer and creator will be able to create value over time or in most cases it is held as a collectible.
https://fortisab.com/product/614c8ce6594090466dd0a41f