Nina Bergman – UCW Magazine Nov/Dec 2021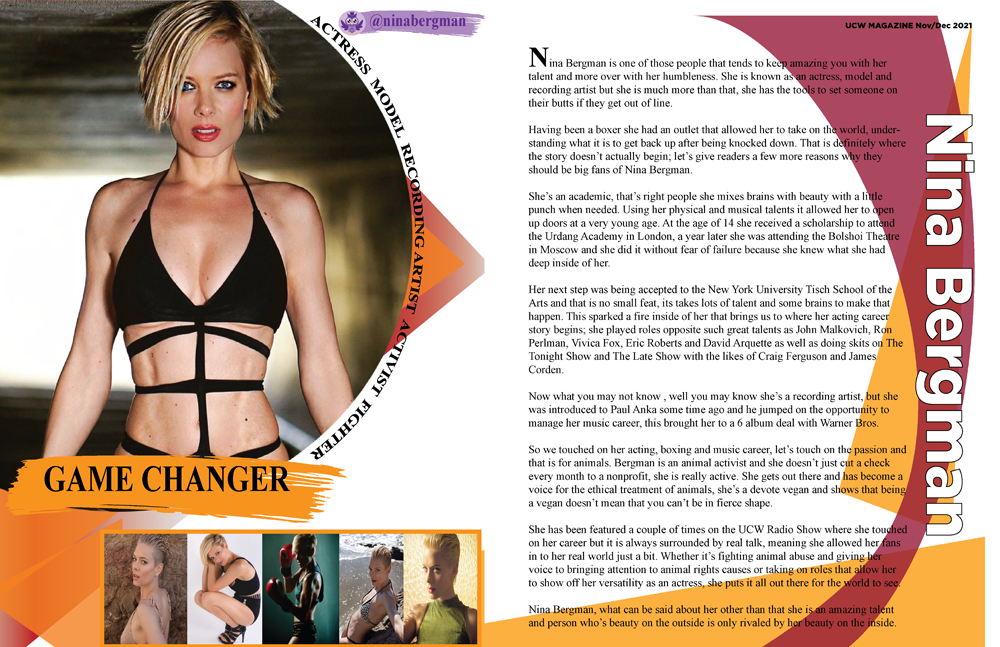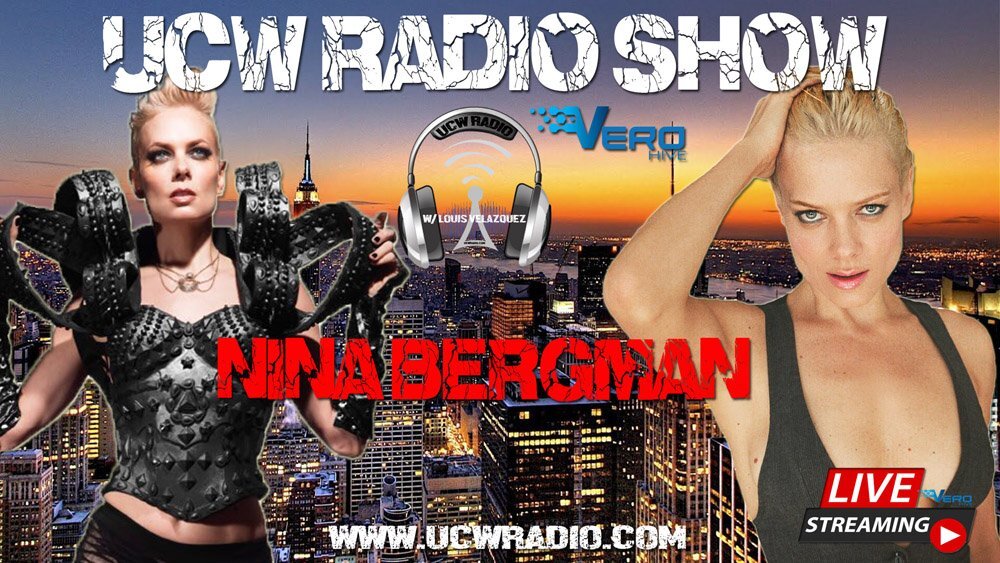 Nina Bergman is one of those people that tends to keep amazing you with her talent and more over with her humbleness. She is known as an actress, model and recording artist but she is much more than that, she has the tools to set someone on their butts if they get out of line.
Having been a boxer she had an outlet that allowed her to take on the world, understanding what it is to get back up after being knocked down. That is definitely where the story doesn't actually begin; let's give readers a few more reasons why they should be big fans of Nina Bergman.
She's an academic, that's right people she mixes brains with beauty with a little punch when needed. Using her physical and musical talents it allowed her to open up doors at a very young age. At the age of 14 she received a scholarship to attend the Urdang Academy in London, a year later she was attending the Bolshoi Theatre in Moscow and she did it without fear of failure because she knew what she had deep inside of her.
Her next step was being accepted to the New York University Tisch School of the Arts and that is no small feat, its takes lots of talent and some brains to make that happen. This sparked a fire inside of her that brings us to where her acting career story begins; she played roles opposite such great talents as John Malkovich, Ron Perlman, Vivica Fox, Eric Roberts and David Arquette as well as doing skits on The Tonight Show and The Late Show with the likes of Craig Ferguson and James Corden.
Now what you may not know , well you may know she's a recording artist, but she was introduced to Paul Anka some time ago and he jumped on the opportunity to manage her music career, this brought her to a 6 album deal with Warner Bros.
So we touched on her acting, boxing and music career, let's touch on the passion and that is for animals. Bergman is an animal activist and she doesn't just cut a check every month to a nonprofit, she is really active. She gets out there and has become a voice for the ethical treatment of animals, she's a devote vegan and shows that being a vegan doesn't mean that you can't be in fierce shape.
She has been featured a couple of times on the UCW Radio Show where she touched on her career but it is always surrounded by real talk, meaning she allowed her fans in to her real world just a bit. Whether it's fighting animal abuse and giving her voice to bringing attention to animal rights causes or taking on roles that allow her to show off her versatility as an actress, she puts it all out there for the world to see.
Nina Bergman, what can be said about her other than that she is an amazing talent and person who's beauty on the outside is only rivaled by her beauty on the inside.