Danielle Weber – UCW Magazine Nov/Dec 2021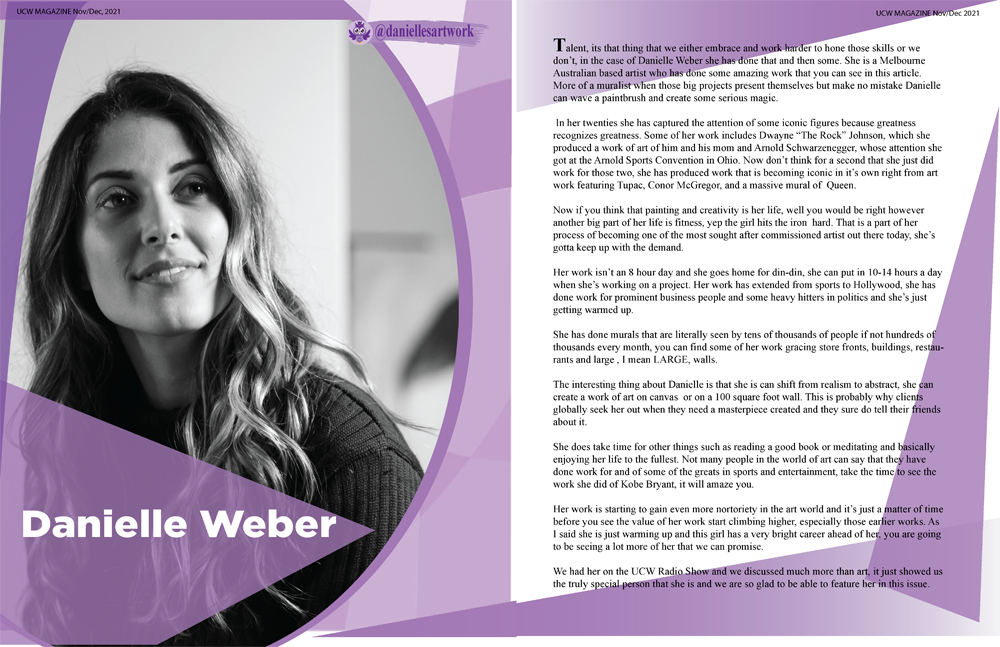 Talent, its that thing that we either embrace and work harder to hone those skills or we don't, in the case of Danielle Weber she has done that and then some. She is a Melbourne Australian based artist who has done some amazing work that you can see in this article. More of a muralist when those big projects present themselves but make no mistake Danielle can wave a paintbrush and create some serious magic.
In her twenties she has captured the attention of some iconic figures because greatness recognizes greatness. Some of her work includes Dwayne "The Rock" Johnson, which she produced a work of art of him and his mom and Arnold Schwarzenegger, whose attention she got at the Arnold Sports Convention in Ohio. Now don't think for a second that she just did work for those two, she has produced work that is becoming iconic in it's own right from art work featuring Tupac, Conor McGregor, and a massive mural of Queen.
Now if you think that painting and creativity is her life, well you would be right however another big part of her life is fitness, yep the girl hits the iron hard. That is a part of her process of becoming one of the most sought after commissioned artist out there today, she's gotta keep up with the demand.
Her work isn't an 8 hour day and she goes home for din-din, she can put in 10-14 hours a day when she's working on a project. Her work has extended from sports to Hollywood, she has done work for prominent business people and some heavy hitters in politics and she's just getting warmed up.
She has done murals that are literally seen by tens of thousands of people if not hundreds of thousands every month, you can find some of her work gracing store fronts, buildings, restaurants and large , I mean LARGE, walls.
The interesting thing about Danielle is that she is can shift from realism to abstract, she can create a work of art on canvas or on a 100 square foot wall. This is probably why clients globally seek her out when they need a masterpiece created and they sure do tell their friends about it.
She does take time for other things such as reading a good book or meditating and basically enjoying her life to the fullest. Not many people in the world of art can say that they have done work for and of some of the greats in sports and entertainment, take the time to see the work she did of Kobe Bryant, it will amaze you.
Her work is starting to gain even more nortoriety in the art world and it's just a matter of time before you see the value of her work start climbing higher, especially those earlier works. As I said she is just warming up and this girl has a very bright career ahead of her, you are going to be seeing a lot more of her that we can promise.
We had her on the UCW Radio Show and we discussed much more than art, it just showed us the truly special person that she is and we are so glad to be able to feature her in this issue.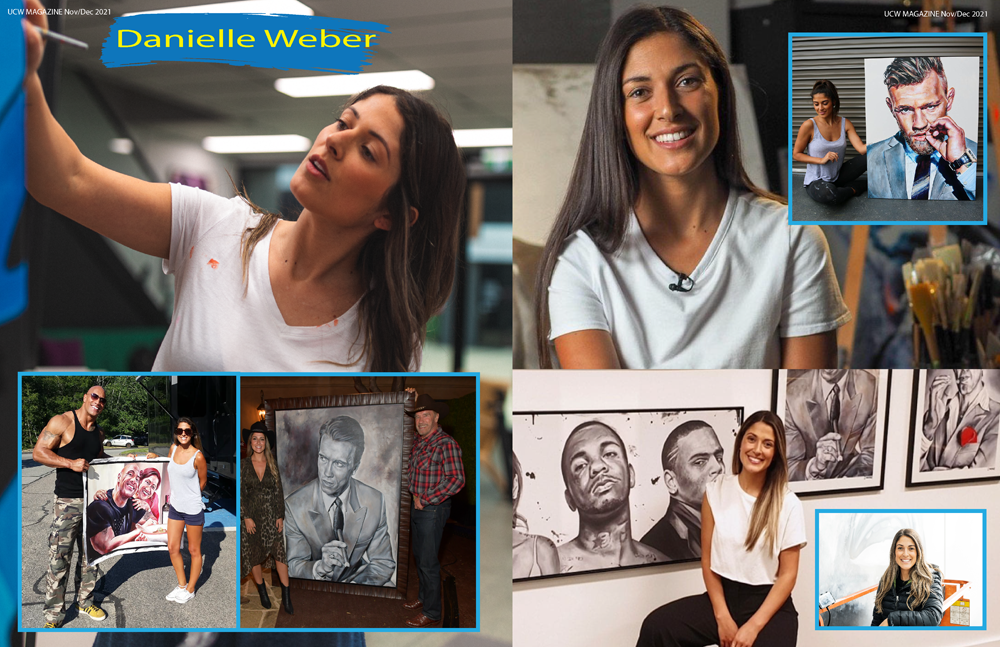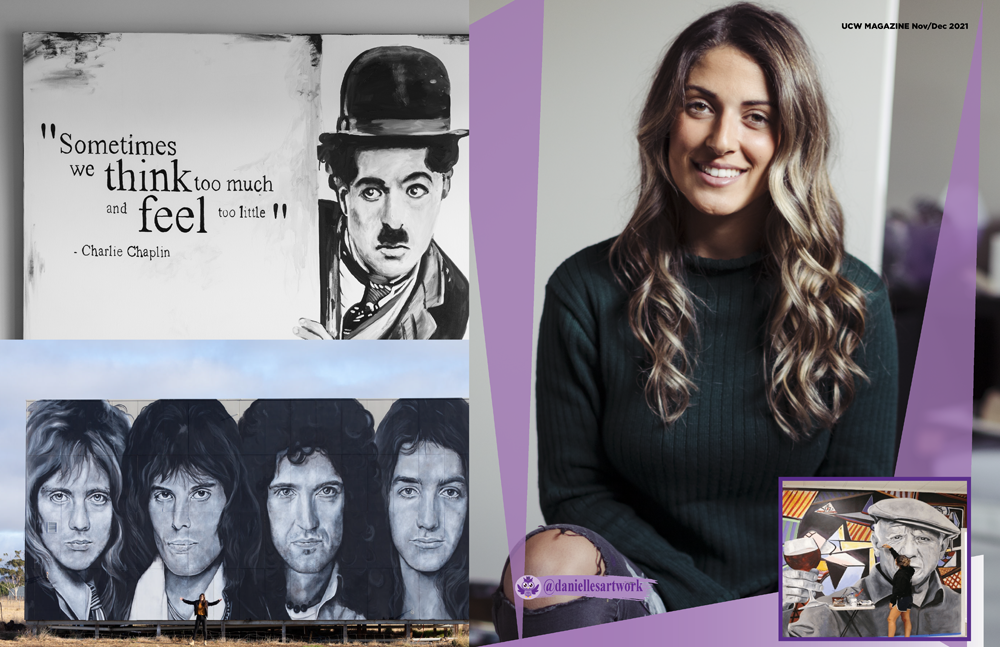 Tweets by dw_artworks