British Bulldog Company – UCW Magazine Nov/Dec 2021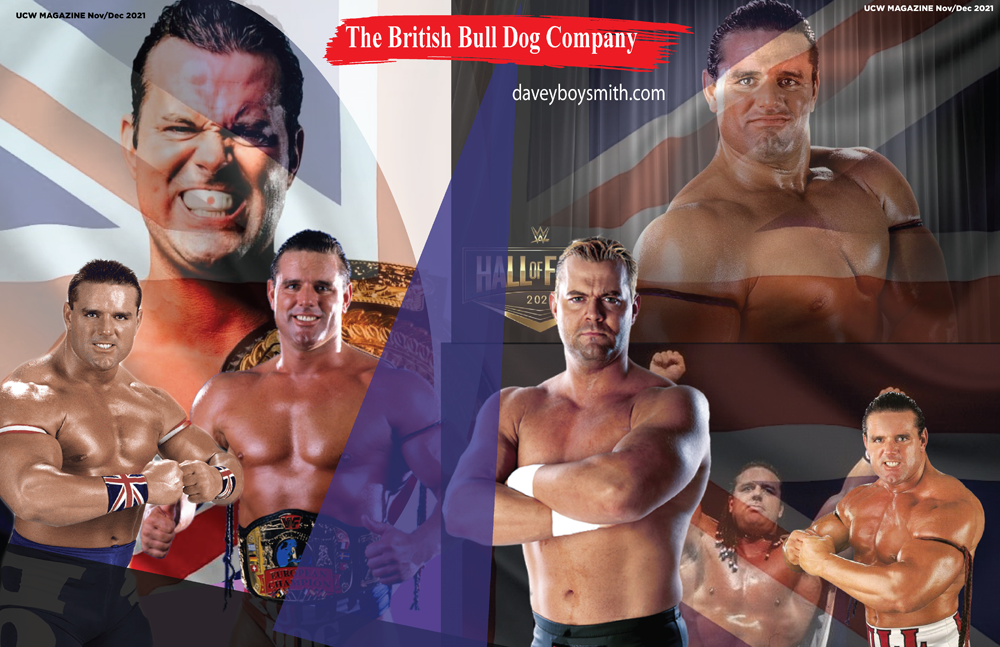 The British Bulldog Company is representing all of the merchandising interest of "The British Bulldog" Davey Boy Smith. The company is managed by his daughter Georgia Smith, below you can find some information on The history of the British Bulldogs, look for a feature in the Jan/Feb 2022 edition of The UCW Magazine that will be hitting the digital world in December 2021.
—
David Smith and Tom Billington were first cousins from Wigan, England, with Billington's father being the brother of Smith's mother. In the 1970s, Smith and Billington both began their careers in Britain. The two were soon invited to join Stampede Wrestling in Canada by talent scout Bruce Hart. Billington went to Canada first and made a revolutionary impact in Stampede with his effortlessly fluid technical wrestling style, and had a feud with his future brother-in-law, Bret Hart. 
Tweets by georgiasmith87