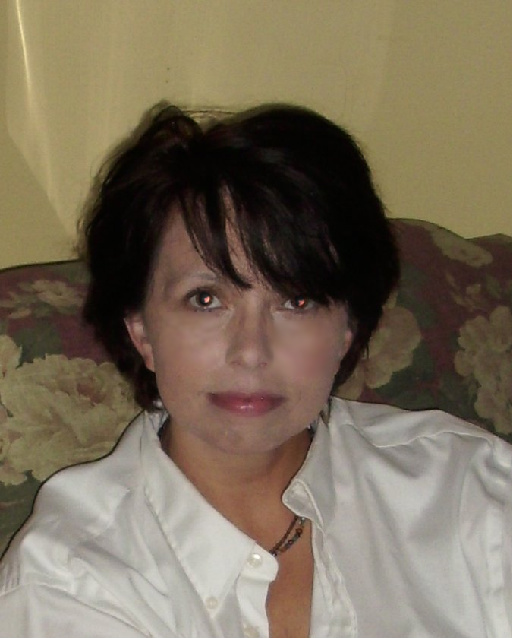 The UCW Radio Show Host Louis Velazquez had the opportunity to have screenwriter Rachel Stamper on the show.
Rachel Stamper is one half of the dynamic writing duo The Stampers, which consist of Rachel and Scott Stamper. Rachel Stamper wrote her first play when she was only in the 2nd grade, it was a theatrical tour de force complete with green aliens and world domination. She created her first screenplay a few years later which was a Southern farce shot by Rachel and her 7th grade classmates. Poems, plays, journalism and award-winning creative writing followed, but she put her pen aside when she became a mother and it was a decade's span before she took up writing again - this time for community theater.

But it wasn't until she and her husband and writing partner Scott lost a child that they decided to pursue their true life's dream of becoming screenwriters. Within a year they had written and shot their first short film, Performance Anxiety - a comedy romp the skeletons in our closet coming to life.
Their young son, Bradley, took his first steps during casting calls and spent the duration of the shoot in a papoose on Rachel's back as she hustled about, feeding cast and crew. This film was shot in the Stamper home over a four day weekend. At the high point of the shoot, the house was brimming over with more than 85 people.

Just Asking For It, another short, followed - a violent, yet humorous, look into an overpopulated future where cops can kill the annoying to thin the herd.

Both shorts were favorably received, garnering film festival recognition, so Rachel and Scott decided to go "all in" and make a feature. They decided on the horror genre and penned the darkly funny, bloody scare-fest Lynch Mob. The movie was first titled "Fresh Meat" but the working title was abandoned when they discovered a skin flick had been made with that name.

Next was figuring out how to pay for a feature film - even a low budget one can cost mega-bucks. Their two short films and Lynch Mob's stellar script became their calling card and before long, thousands of dollars rolled in. Byron Erwin was invited to direct and decided Scott would produce.
As for Rachel? She cooked for everyone, painted sets, shopped for costumes and served as an associate producer, putting out fires, in one case literally when she set her stove aflame cooking meatloaf for the production.

Rachel knew from the outset that their film would be destined for the shelves of Blockbuster, if they were lucky. But fortune smiled on them when, shortly after editing and sound was complete, someone showed their film to a distributor who took it to Carmike Cinemas who offered them a theatrical release.

What started out as a cottage project has become a real Cinderella story that will come true when the movie hits the big screen on September 18th. It really hit home for Rachel when she stopped by her neighborhood Carmike Cinema and saw the movie poster in the lobby and the trailer for Lynch Mob playing on the screen.

What's next? An agent of course! Since they wrote Lynch Mob, Rachel and Scott have written another four screenplays and can't wait to make their next movie.

Trivia Bits for the Fans:

Rachel and Scott always give a small part to their now 6 year old son - in Lynch Mob, you see his adorable little hand as the "Cannibal Baby".

Rachel doubled for the female lead when she left a shoot early to audition for "American Idol". In the gas station scene, she is seen from the back helping the lead actor limp out the door. She died her hair black and had to don a pregnancy pad for the part.

Scott's name is on the movie poster 3 times - co-writer, producer, executive producer, but his body is on there more than 10 times! He is the body of one of the stars (Director Erwin is the other) and all of the dead male bodies up the road are shots of him in various poses.
"The story of the Stampers is one of true inspiration and the exact definition of reaching for your dreams no matter what, rising from the ashes of adversity this dynamic writing duo is the next big thing in Hollywood filmmaking and screenwriting. Their latest theatrical release "Lynch Mob" was a labor of love which is sure to spawn a fan base from continent to continent as it is set to be released in theaters on September 18, 2009. This will probably be one of the best movies to hit the big screen for the Fall of 2009" said Louis Velazquez - Host of the UCW Radio Show.


ABOUT LYNCH MOB

Synopsis:

The rural town of Lynchburg Georgia holds a dark secret. A century-old curse has condemned the citizens to a diet of human flesh. Unable to leave the city limits the town folks must lure unsuspecting travelers to their quaint town where they soon become the menu item of choice. Problems arise when the Federal Government releases a street savvy criminal into their community under the witness relocation program.

Starring Tony Darrow from HBO's "The Sopranos".

Some of The Crew

Executive Producer - Scott Stamper

IMDB
Executive Producer

- John J. Cornetta

IMDB
Executive Producer

- Frank Koretsky

IMDB
Executive Producer

- Paul Borghese

IMDB
Executive Producer

- Charles Spry

IMDB
Executive Producer

- Carlos Spry

IMDB
Producer

- Scott Stamper

IMDB
Director

- Byron Erwin

IMDB
Screenwriter

- Scott Stamper

IMDB
Screenwriter

- Rachel Stamper

IMDB
Director of Photography

- Tom Pritchard

IMDB
Associate Producer

- Rachel Stamper

IMDB
Associate Producer

- Tim Campione

IMDB
Associate Producer

- Keith Walker

IMDB
Music

- Terry Downtain

IMDB
Editor

- Byron Conrad Erwin

IMDB
Associate Editor

- Clay Walker

IMDB
Assistant Cameraman

- Robert (Lyt) Capell

IMDB
Steadycam Operator

- Brendan Thompson

IMDB
Key Makeup Artist

- Gretchen Mathis

IMDB

Makeup Artist - Renee Locher IMDB
Gaffer - Randy Stewart IMDB
Key Grip - David Byrne IMDB
Grip - Matthew Kent IMDB
Grip - Trevor Stott IMDB
Grip - Tim Honigman IMDB
Grip - Connor O'Malley IMDB
Script Supervisor - Bree Hicken IMDB
Sound Mixer - Paul Sorohan IMDB
Boom Operator - Tim Campione IMDB
1st AD - Sam Kessie IMDB
1st AD (2nd Unit) - Jocelyn Harrison IMDB
Wardrobe - Louise Darko IMDB
Key Set PA - Woody Kearce IMDB
Production Assistant - Taylor Hart IMDB
Production Assistant - Russell Hale IMDB
Production Assistant - Kristen Brown IMDB
Special Effects - William Aymerich IMDB
Special Effects - Roy Wooley IMDB
Set Decorator - Susan Neal IMDB
Set Decorator - Carl Millender IMDB
Still Photographer - Clifford Robinson IMDB
Location Scout - Tracey Page IMDB
Location Scout - Jerry Frost IMDB
Line Producer - Tee Bates IMDB


Some of the Cast
Tony Darrow


Boss Giovanni
IMDB

Website

John J. Cornetta


Johnny Ramano
IMDB

Website

Paul Borghese


Michael
IMDB

Website

Michael H. Cole


Weasel
IMDB

Dexter Tucker


Biker
IMDB

Ron Bracewell


Agent Miller
IMDB

Beverly Glover


Mabel
Barry Hopkins


Mr. Potter
IMDB

Melissa Lowe


Mrs. Potter
IMDB

Dale Basescu


Ralph
IMDB

Website

Steve Warren


Gus
IMDB

Brooklyn Garrett


Runaway Girl
IMDB

Website

John Roach


The Cook
Andrea Haynes


Agent Bagwell
IMDB

Vince Pisani


Paulie
IMDB

Jason Guiliano


Vinnie
IMDB

Nick Conti


Sal
IMDB

Matt Cornwell


Ray the Boxer
IMDB

Nelson Bonilla


Jimmy Q.
IMDB

Jared McVay


Charlie
IMDB

Marley Rain Hoff


Little Girl
Susanna Ehrlich


Tammy
IMDB

Dolan Wilson


Buck
IMDB

Ron Penn


Roy, Store Clerk
IMDB

Jeff Pack


Hitchhiker Stu
IMDB

Jim Wallace


Preacher
Joe Ruffo


Joey the Fox
IMDB

B.J. Winfrey


Biker
IMDB

Carmen Liane


Voodoo Priestess
Kristyn Sammons


Sarah
IMDB

Michael Scialabba


Gangster
Luke Williams


Gangster
Michael Shikany


Gangster
Kacie Young


Johnny's Mother
Emma Page


Johnny's Sister
IMDB

Kate Page


Kidnapped Girl

Tim Campione


Traveler
IMDB