This month UCW Magazine/Radio is featuring a Question & Answer Session with Fitness competitor and model Zarah Pacheco.
Zarah grew up in a small town (under 5,000), and learned to stay busy playing sports, and studying. She worked tons of jobs as far as she could to pay for my way through sports and school because , according to Zarah, she always liked to do things herself. She them moved out west for snowboarding, and realized she didn't have the same passion for it anymore and wanted to focus on her new love... fitness. And here we are, lets get to the Zarah Pacheco Q&A Session as conducted by Louis Velazquez:
Lou: Good Afternoon Zarah, how are you doing today?
Zarah: I'm great!! thanx
---
Lou: Lets start off by letting readers of UCW know a little about you, can you tell us where you are from, how long youíve been involved in the fitness modeling arena?
Zarah: I'm from a small town north of Montreal Canada, and I've been involved in fitness seriously since 2002
---
Lou: Growing up in a small town mustíve presented its advantages and disadvantages, can you tell us how you viewed it?
Zarah: I looked at it as getting to know people on a more personal level...you know where everyone is coming from and encourage them to succeed instead of fail!
---
Lou: Now I know that you were a snowboard enthusiast at some point but lost your passion for that, do you still take time to enjoy snowboarding?
Zarah: Oh man I wish I would go more often!! I havent been in two years!! I feel soo guilty for that...there's defiantly a trip planned in the near future!!
---
Lou: Its not like you just popped on the scene, youíve had some decent accomplishments in the fitness arena, can you share with our readers some of those accomplishments?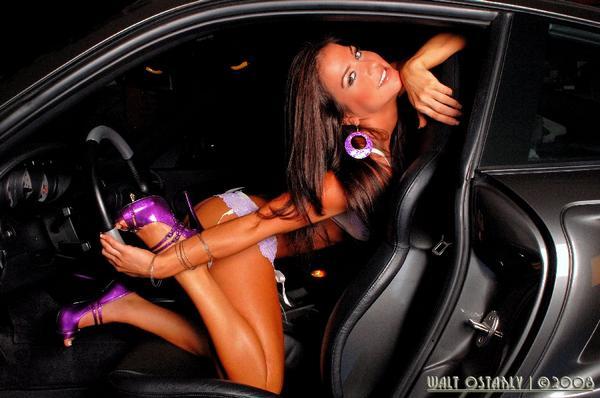 Zarah: I worked with Hawaiian Tropic which lead to photo shoots, I still competed in figure competitions too cause I know that's where I wanted to eventually end up...it basically took some polish to get the job done...ohh and making lots of friends along the way!!
---
Lou: What is your opinion or view of the fitness modeling industry today, is there opportunity for someone looking to venture into that arena?
Zarah: Oh my goodness yes! There's soo much to offer...I mean what's more important than your health and longevity!
---
Lou: Where do you see yourself in the next 3-5 years, do you see yourself crossing over into the Hollywood scene or will you stay strictly with modeling?
Zarah: I kinda always wanted to act...but Im just not sure if I would want the fame that goes with it. Its nice sometimes being alone and not having to worry what you look like, or what you're doing with whom...animosity is a great thing! I'm getting more into the entrepreneurial side of things right now, I see that as my strong future.
---
Lou: Fitness modeling or the fitness business isnít for everyone, what was the first and most important moment that drove you to pursuing a career in fitness modeling?
Zarah: A passion. I loved the way the models looked, and how positive they were...I wanted to be a role model.
---
Lou: Of course in todayís world you need to be versatile and treat your passions, whether it be modeling, fitness, music or acting, as a business, can you enlightened our readers on this topic as it relates to you?
Zarah: Well you always have to have a good business sense or know someone with a lot of it and ask them for help! You first need to be educated before making any rash decisions...and that includes just about anything!
---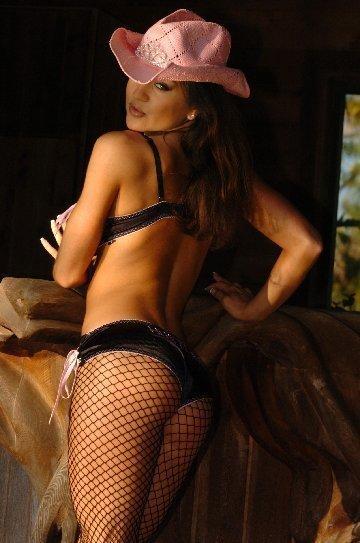 Lou: Yes we are going to have to break out the canned questions as readers will be interested in knowing more about Zarah, what kind of music do you listen to? And what is your favorite or one of your favorite movies?
Zarah: I listen mostly to Alternative, Rock music
...and all the other kinds of course. My fav movies are Forrest Gump, Fight Club, Casino, Biily Maddison, Happy Gilmore
---
Lou: This is a question that our male readers would want an answer to, what is your status , are you single or involved?
Zarah: Single
---
Lou: Zarah, can you tell us what you are working on now? Iím sure your fans would like to know the latest.
Zarah: I will be in the upcoming Planet Muscle Magazine shot by my photog Walt Ostarly, Im also competing again in the FAME North American bikini model show in Oct this year...I hope to shoot a few covers, and of course successful with my new company Zarah Hope a beach accessory line coming out soon! I am also a consultant for a credit card processing company...
---
Lou: And Zarah, before I let you go, can you let your fans and our readers know where they can find out more about you and keep up with your career?
Zarah: check out my Official MySpace Page at www.myspace.com/sexyzarah...Im going to have my personal site up and running again...so Ill keep you updated :)
---
Lou: Zarah I want to thank you for taking time out today for UCW Magazine, and if its ok with you we would like to revisit you in about six months or so just to get updated with your career, which Iím sure will continue to rise.
Zarah: Thank you soo much! has been a pleasure and can't wait! Don't be afraid to make your dream a reality! :)