Phil Morris
World Renowned Actor
(Seinfeld,Smallville,Star Trek, Babylon 5)


Author/Biker
Edward Winterhalder

Ashley Rock of Love

Model/Actress
Anna Easteden

Kickboxing Legend
Olando "The Warrior" Rivera

Action Film Star
Suzzana

David Webb
Radio Host, Regular on Fox News Strategy Room
DID YOU KNOW?
- More people tune into radio than they do into prime time TV
- Over 42% of the total radio audience listen to radio while at home and they listen to talk radio 2 to 1 over any other format.
- Internet Broadcasting has increased dramatically growing with a listening audience expected to reach 60 million people nationwide by 2010, according to The Diffusion Group
- 20% of those users download weekly, averaging six downloads per week, approximately 15% of all MP3 owners use those devices for downloading podcast. Internet Broadcasting is one that's becoming increasingly hard to reach through broadcast channels, either TV or radio. One in five Americans owns an iPod or MP3 player. Almost a third of the 22 million U.S. adults who own iPods or other MP3 players have downloaded and listened to podcasts, according to a Pew Internet and American Life Project survey. An extensive ABC survey last year found an even split on how podcasts were listened to: about half via computer and half on an iPod or MP3. Podcast listeners are loyal, engaged, unlikely to fast forward, measurable, trendsetters and focused. Podcasting is an exceptionally fast-growing marketing technology.
- The UCW Radio Show's reach will be anywhere from 10 to 20 million homes including cable television, broadcast radio, satellite and the Internet.
- That the UCW Radio has one of the widest array of guest on radio today, spanning from Hollywood and recording artist to authors and pro athletes.
- That your can have your advertisement presented by the host, and have your product tested by the host for a testimonial.
- Your banner advertisement will also be featured on the UCW Radio Show website, along with a dedicate page to your company, product and the UCW Radio Show will even do a full segment with the founder/CEO of the company so that our listeners can hear in their words what their company and product does, this is for select advertisers of the UCW Radio Show.
- That the UCW Radio Show host, Louis Velazquez, has vast experience in the sports and entertainment industry, having been a former sports entertainer, amateur athlete and has a vast knowledge of the financial industry. His life experiences transcend into the show which allows listeners not only to connect with the host but more so connect with the guest because the show flows from an Q&A session to an actual conversation.
- That you can have the UCW Radio Show host at your events if requested.
- WE are looking to build long lasting and solid relationships with our marketers, relationships that will last for years. So take the opportunity to grow with us as we continue to make the UCW Radio Family of Shows better and better each week.
Advertising opportunities include:
15/30/60 spots, with minimum commitments for all, we can customize the packages to fit your budget.
For package information give us a call at 323-952-4369
The UCW Radio Show features everything entertainment, interviews with established as well as up and coming actors, models, recording artists, athletes, directors, authors, screenwriters, radio show host, TV personalities, industry professionals, as well as featuring companies involved in the world of entertainment.

It's an innovative show that spotlights the inspirational journeys of our featured guest as well as highlighting their current projects. The show also covers various news topics from around the world which include finance, entertainment, politics and more.

The journey's heard on the UCW Radio Show are unique in nature as the host is not only familiar with their individual stories but can personally relate to them which in turn unleashing an interesting as well as entertainment show each and every time.

We provide advertisers the opportunity to reach a diverse audience since the show is not pigeon-holed into one area, this allows marketers to market on a broader demographic scale at an extremely reasonable rate.

The UCW Radio Show offers 15/30/60 radio spots, they can either be prerecorded and added into the program or can be personally introduced by the host of the show.

The UCW Radio Show has also added new segments and shows to its network that will launch in October of 2009 in addition to the UCW Radio Show itself, which include:
The UCW Radio Show -
features various interviews with established as well as up and coming Actors, Models, Recording Artist, Athletes, Authors, Directors, Screenwriters, Radio/TV Personalities, Industry Professionals, Company Profiles, and more. The show has been very well received by listeners and enjoys international distribution.
The show's length is one (1) hour long Five Times per week with five 60 second advertising spots per show.
The UCW Radio Week in Review -
which covers all the events that have happen through out the week including clips of previous interviews, a different guest co-host every week, The show's length is one (1) hour long once per week with five 60 second advertising spots.
The Ultimate Body Radio Show - which is directly tied into the Ultimate Body TV Reality Show , a TV reality series produced by David Lyons of Lyons Entertainment (Hog Heaven, CREEPERS) along with producer Lauren Alvarez (Meet My Folks, The Surreal Life , The Osborne's) which is include such fitness celebrities as IFBB Bodybuilding Legend Rich Gaspari,The voice of the Mr. Olympia Bob Cicherillo, IFBB Bikini Pro Marzia Prince, My Universe Doug Burns and many others. The radio show will cover the current events with the reality show, have special fitness industry guest visiting, interviews with the contestants and judges, and much more. The show's length is one (1) hour long once per week with five 60 second advertising spots.
Xtreme Limits - which is hosted by Pro Bodybuilder Jack London who is an avid extreme sportsman himself, the show covers not only Jack London's personal extreme events but also include various forms extreme sports and guest, from skydiving and skiing to slalom and kayaking. The show's length is one (1) hour long once per week with five 60 second advertising spots.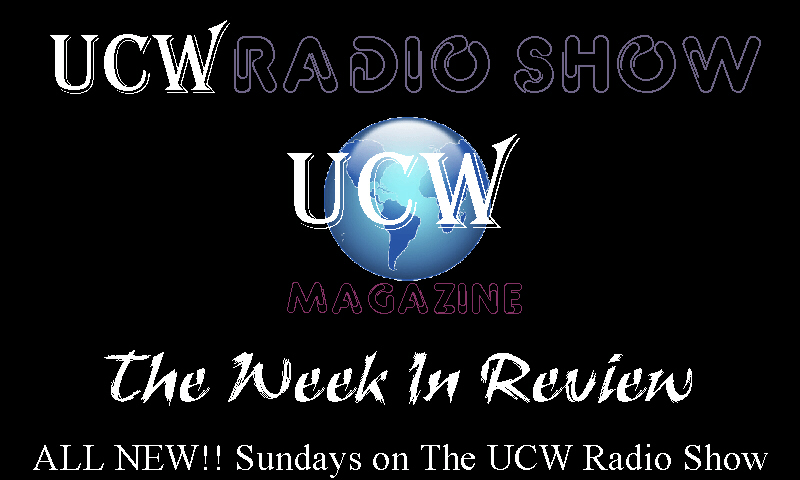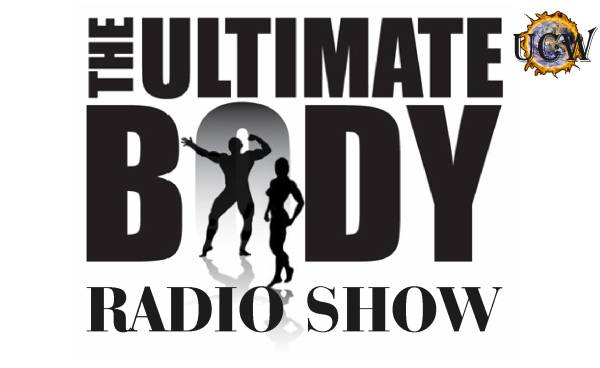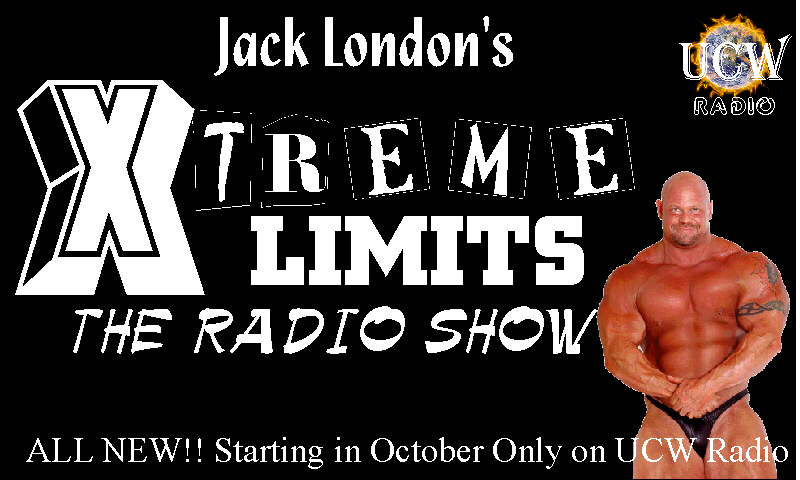 UCW RADIO HOST

Louis Velazquez aka Falcon Coperis is the host of the UCW Radio Show, his mission is to bring a variety of entertainment guests to be featured on the show.


From Hollywood to Broadway, from the Music Studio to the Ring, listeners can always find a way to connect with the guests in one way or another. "This is a Real Show About Real People"
Contact us for more information
The UCW Radio Show: 323-952-4369
or via email at
[email protected]
LISTEN TO THE UCW RADIO SHOW
For A Sample of the UCW Radio Show using the Javascript Pop Up Player Click Below
David Lyons Interview
Internet Explorer Seems to have issues with Javascript so Google Chrome or other is recommended for listening

Pro Bodybuilder
Jack London

Marzia Prince
IFBB Bikini Pro

Pro Wrestler
Lanny Poffo

Director/Actress
Rita B-Lamotte

Martial Arts Leader
Alan Goldberg

Recording Artist
Alexx Calise

International DJ
DJ Neekola

Martial Arts Icon
Christine Bannon Rodrigues

TV/Film Producer
David Lyons

Linda Shields
Founder of Cage Fighting Xtreme