Camille is presently the host of Design Wars on HGTV, The Movie Show for In Demand, Food Wars and Best Places I've Ever Been on Travel Channel.
Aside from being a TV personality, she is an Ambassador for Lululemon, Adventure Guide, advocate for human rights, and owner of Sassy Pole Girls (featured on MTV & TLC). She is also ranked in the Top 100 Sexiest female celebrities for 2011 and 2012 by Smartasses.net
She is an award-winning producer and performer for various radio programs, theater, webisodes, standup comedy, commercials, and independent films. Receiving multiple Innovative Theatre Award nominations. She was recognized in Time Out Magazine for most promising actor and was listed in NY Magazine's "Top Picks". She has also worked with notable chefs, personalities, and athletes.
Her passion for is for life, food, and learning is contagious. She has been mentioned in a multitude of websites, articles, and books. Within 2 months of her first show being on air she had 30,000+ followers on Facebook.
Her goal: "Inspire people to get hungry for life! Mentally and physically challenging others is my greatest pleasure. Whether it's on a plate, in a classroom, or up a mountain; humor, knowledge, and compassion are vital for building successful communities and individuals".
Some favorite activities and favorite places:
Spelunking (Honduras), Scaling glaciers (Iceland), Moose hunting (Canada), Backpacking (Hawaii), Motorcycle riding (Egypt), Kayaking (Jordan River), Rock climbing (Zion canyon), Sailing (Croatia), Cattle wrangling (Arizona), Women's rugby, Competitive soccer, Beach volleyball, trail running, backcountry skiing, skydiving, DWS, scuba… you get the idea.
"Cammie is such a dynamite person, her view on life is something that everyone can learn from, live life to the fullest. Her future just continues to get brighter and brighter, from TV to off Broadway to the bookshelves and your local video store, you're going to hear a lot about Camille Ford in the months and years to come , she's what others should look to when they want to be inspired", stated UCW Radio Show host Louis Velazquez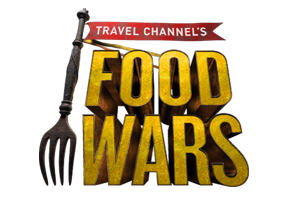 Websites: http://www.camillefordofficialsite.com